2017 Maryland Water Monitoring Council Annual Conference
December 08, 2017 7:30 am | Maritime Institute | North Linthicum, Maryland
---
Businesses for the Bay will have an exhibit at this conference!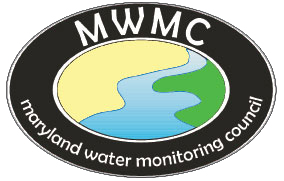 The Maryland Water Monitoring Council (MWMC) will hold its 23rd Annual Conference at the Maritime Institute, North Linthicum, Maryland, on Friday, December 8, 2017. Registration will begin at 7:30 AM and the conference will adjourn at 4:30 PM. The conference will include a plenary session, six concurrent breakout sessions, posters and exhibitor tables, and the famous Maritime Institute all-you-can-eat buffet lunch. You'll also have plenty of time to network and catch up with old friends and colleagues during the long breaks.
The challenges of restoring and protecting our aquatic resources are daunting. Stressors related to climate change and population growth will require us to adapt as we move further into the 21st Century. But there are reasons to be optimistic. Enhanced implementation of sound science, supported by robust water monitoring will undoubtedly be essential to ensure healthy aquatic ecosystems in the future. With such challenges in mind, the theme of the 2017 MWMC conference is Managing Water Quality in a Changing World. Concurrent sessions will focus on these challenges and our need to adapt to them. These sessions include Climate Change and Adaptation, Stream Restoration Biomonitoring, Leveraging Data Sources, New Monitoring Technologies, Agriculture and Water Quality, Citizen Science, and Communicating Progress and Successes.
Click HERE for a draft conference agenda. Each concurrent session will contain up to four oral presentations.
Registration
| | | |
| --- | --- | --- |
| ​Non-Presenter | ​$70 | ​$80 |
| Presenter​ | ​$65 | ​$80 |
| ​Full-time Student | ​$40 | ​$60 |
| Member/Staff Non-Profit Organization [501(c)3] – ALMOST SOLD OUT! ​ | ​$40 | ​$60 |
All fees include lunch, breaks, and conference materials. Discounts for full-time students and members/staff of non-profit organizations [501(c)3] are available on a first come, first served basis. To register via credit card, click HERE. To register with a check or R-Stars (MD State Employees), email dan.boward@maryland.gov . All registration will close on December 1 at noon. Registration is on a first come-first served basis. Walk-in registrations will not be accepted.
Share This